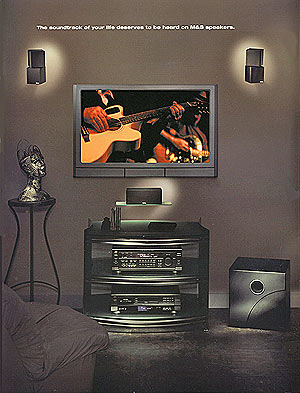 M & S Stereo Speaker Systems
acoustic technology offers reliability, ease-of-use and, best of all, the quality sound you demand.
Next add flexibility. What if everyone in your home likes different kinds of music? No problem. Rock in the family room, modern jazz in the bedroom, and classical in the kitchen!
T.H.A.D.LLC can fill your home, patio, or anywhere you want with music - glorious music like you've never heard before!